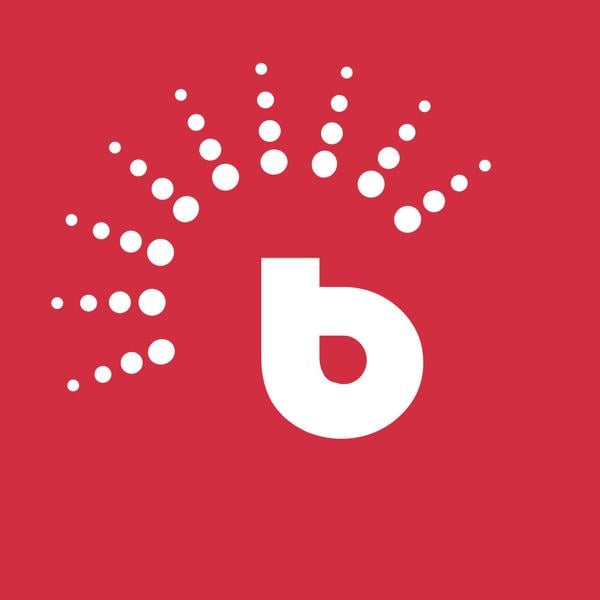 Job Summary
The HRBP is human resources role that serves as a strategic HR partner in the CCBA value chain (i.e. Commercial, Supply chain and all other functions located in a region and partners with a designated "region", ensuring alignment between functional priorities in enabling achievement of the region's business plans and targets, aligned to the organization's overall strategic objective of long-term growth.
Minimum Qualification:

Bachelor

Experience Level:

Senior level

Experience Length:

5 years
Job Description/Requirements
CCBA PEOPLE AND CULTURE JOB DESCRIPTION  
HRBP Regional/Functional
The Purpose of this Job  
The HRBP is human resources role that serves as a strategic HR partner in the CCBA value chain (i.e. Commercial, Supply chain and all other functions located in a region and partners with a designated "region", ensuring alignment between functional priorities in enabling achievement of the region's business plans and targets, aligned to the organization's overall strategic objective of long-term growth. 
The HRBP is a mid-level employee who reports to the Senior HR Business Partner and is supported by the HR specialist role in ensuring the effective execution of HR processes and initiatives in alignment with the region's strategic direction. This role will act as a strategic partner to a designated region or function, embedding the organization's HR Strategy into the day-to-day operations. 
This role is required to interact with a variety of key stakeholders at different levels as  outlined below: 
Interactions with the CCBA HR Executive Team as an active member of the Business  Partner HR Team. 
Interactions with the Country HR Director and Country Functional Business Partners to facilitate the achievement of business strategy functionally and in the designated regions. 
Interaction with Audit for assurance bodies to ensure legislative and governance compliance as it relates to people processes and practices from a region/country view depending on the scope of the region. 
Active affiliation with appropriate Global HR Networks and organizations to ensure best practices are implemented within CCBA. 
Interactions with Representative Unions and employees at all levels in the region depending on the scope of region management control. 
Together with line managers, they work on setting priorities, driving values, and delivering business results. This role works collaboratively with leaders to prioritize strategic people priorities and solutions that accelerate the achievement of business plans through talent management, diversity and inclusion, rewards and recognition, and organizational effectiveness. 
This role is required to focus on strategic issues that contribute to the growth and competitiveness of the business, considering the organization's priorities and goals  
holistically. They have personal impact and credibility to influence critical decision-makers and have to negotiate to achieve alignment between business needs and the HR  function. Acting as account managers, the HRBP has a breadth of knowledge of the services and solutions offered by the Centres of Excellence. 
Job Accountabilities and Responsibilities  
The HRBP Regional/Functional is a mid-level resource in the Human Resources department and their work impacts the delivery of HR services to achieve the organization's strategic objectives within the country. 
They perform their work by executing the following responsibilities: 
1. Alignment of business strategy with HR functions by:  
Serving as a proactive member of the regional leadership team, participating in the management of the business. 
Driving the understanding of people and organizational implications of the business strategy and goals across the regional leadership team, and in so doing positively influences the business agenda. 
Focusing on strategic activities, and evaluating HR service and value delivered to the regional leadership team. 
Translating business needs into the clearly articulated and actionable organization and people requirements through consulting and collaborating with regional leaders. 
Focussing regional leaders on high-leverage use of HR processes throughout the year. 
Monitors regional performance through the agreement and ongoing use of a  people/organizational scorecard. 
2. Ensures Organisational Development by:  
Working collaboratively with the business leaders to co-create plans to shape the desired regional culture, through coordinating OD initiatives and touch points with other areas of HR such as talent management and reward. 
Facilitating the adoption of CCBA methodologies for organizational design and change management within the region. 
Initiating, leading, and sustaining regional change initiatives, and ensuring seamless transformation and anchoring. 
Sourcing specialist support from Group Office in more complex change interventions.
3. Ensures Learning and Development by:  
Facilitating the execution of the Learning and Development strategy within the region, in line with CCBSA HR and local business strategy. 
Diagnosing and facilitating the building of regional people and organization capability required to execute the business strategy. 
Implementing capability frameworks and plans within the region facilitates building the organization's capabilities, thereby enabling the region to deliver on strategy. 
Adopting and deploying Learning and Development solutions as provided by  Group Office, throughout the region according to best practice. 
Collaborating with Group Office to develop bespoke functional Learning and  Development solutions for the region upon request. 
Facilitating the building of deep skills in key roles across the region. 
Sharing of assets with Group Office for use in SEA markets or through hosting of secondments and learning visits. 
Implement, execute, and manage various Talent Management and Performance  Management solutions by: 

Driving effective sourcing and development of regional leadership and ensuring effective management of the region's talent pipeline, to meet short, medium, and long-term requirements. 
Driving execution of the Talent strategy in the region aligned to CCBSA HR and local business strategy. 
Driving regional performance through leveraging the organization's Performance  Management system. 
Enabling a high-performance, high-engagement culture in the region. 
Driving and facilitating the achievement of diversity agenda within the region. 
Driving holistic wellness, which includes physical and emotional well-being, in the  
workplace through dedicated social systems, tracking and monitoring mechanisms, and employee awareness and education. 
5. Responsible for ensuring positive Employee Relations by:  
Fostering an employee relations environment that supports the delivery of  strategy, and  
Ensuring communication directly with shop floor employees whilst being cognisant of the local region's legislative and governance environment.
6. Ensures implementation of Reward Strategy by: 
Providing guidance and consultation on the Reward Strategy within the region and business functions, in line with CCBSA HR and regional/functional business strategy as appropriate. 
Aligning performance and rewards with speed, flexibility, and adaptability. 
7. Contributes to HR Excellence by: 
Collaborating with Specialist teams to create effective and integrated HR solutions for application in South Africa and other countries, where required. 
Collaborating with the CCBA Business Partner Community to agree on the organization/people agenda in the various functions/regions and a common set of priority needs from the Specialist teams, and leverage experience/practices in the country and Group Office. 
Working with the business to deploy the HR solutions in the various functional/regional business units. 
Providing feedback to Specialist teams about HR solution effectiveness, and working with the team to identify continuous improvement opportunities. 
Contracting with the functional/regional Leadership team on an appropriate value/output-focused scorecard for various functions/regions, and sharing insights to drive business performance. 
3. The Expected Outcomes for this Job 
If the incumbent holding this job is competent and a good performer, the following results and  outcomes will be visible:  
Achievement of in-country strategic imperatives 
Business and financial acumen applied for business growth 
Value-add partner relationships are firmly established 
Organizational effectiveness is improved 
Workplace HR systems are functioning efficiently 
Positive business performance and growth 
Team performance, development and engagement is accelerated
4. Behaviours of High Performers in this Job  
An incumbent in this position can be considered a high performer if they display the  following characteristics and behaviors: 
They think strategically and pragmatically by continuously considering medium to long-term impacts, extrapolating potential future scenarios from current trend evidence, and planning for future requirements.  
They display bravery by challenging colleagues and other leaders in the business when they identify unknown issues or hold different perspectives.  
They display agility in being able to formulate and change plans on short notice when required and they are resilient in dealing with continuous change and disruptions.  
They are committed to CCBA and the outcome, and they show their dedication by being willing to go the extra mile and putting in extra effort to deliver quality outcomes on time.  
They exceed the expectations of key stakeholders, management, and colleagues through their work results.  
They are team players that collaborate well with their own team and colleagues in the business by engaging when required, offering suggestions, sharing information, and keeping promises.  
They communicate with proficiency by listening attentively, articulating ideas carefully and clearly, and providing required contextual information. They can write documentation succinctly, using a high level of English proficiency and making clear and lucid arguments and conclusions.  
They show passion for the work they engage in and deep interest in their subject matter.  They seek out opportunities to learn more and to increase their knowledge.  
They demonstrate proficiency in the necessary general and technical skills and display the behaviors that demonstrate their mastery of required competencies.  
They take initiative, act proactively, and show leadership in dealing with opportunities and challenges. 
Qualification and Experience Required 

Qualification Bachelors' degree with Post Graduate HR qualification. 
Added Advantage: Master's degree in HR  
Management/Business Management/Industrial Psychology 
Experience 8 years experience in a Human Resources leadership role in a generalist and/or specialist capacity. 
At least 5 years of people management experience. 
Skills and Competency Framework 
For this job, incumbents will need to be proficient at the levels indicated below for each general skill, technical skill, and competency. Proficiency is rated on a scale of 1 to 5 with 5  being expert proficiency. 
Knowledge of and skills  for general domains 
Knowledge of and  skills in technical  domains 
Knowledge and  mastery of these  competencies 
How to Apply:
All suitably qualified and interested candidates should send their applications including an updated CV and cover letter through Brightermonday Portal by Clicking on the 'Apply Now ' section
Important Safety Tips
Do not make any payment without confirming with the BrighterMonday Customer Support Team.
If you think this advert is not genuine, please report it via the Report Job link below.
Report Job