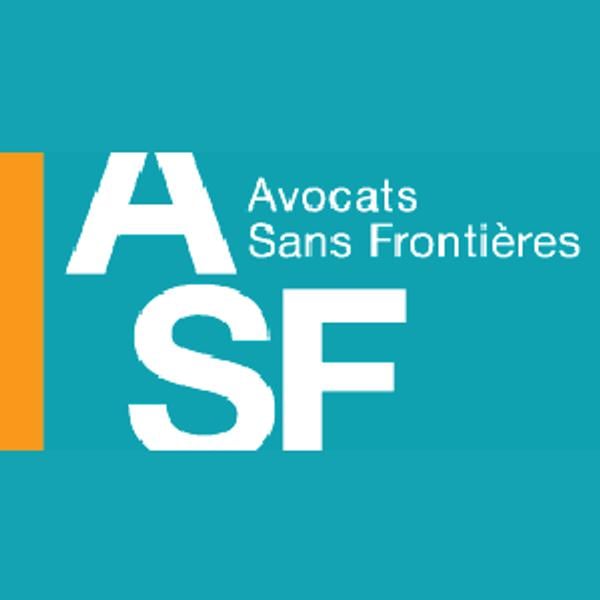 TOR for Support to Legal Aid Service Providers
Job Summary
ASF is looking to support selected Implementing Partners CSOs or CBOs to deliver adapted legal aid services to the most vulnerable groups of women in Bunyoro region in the districts of Masindi and Hoima.
Minimum Qualification:

Bachelor

Experience Level:

Senior level

Experience Length:

5 years
Job Description/Requirements
Project
From Access to Equality: Empowering Women to Access Justice in Uganda
Objective of the package funds for service provision

ASF is looking to support selected Implementing Partners CSOs or CBOs to deliver adapted legal aid services to the most vulnerable groups of women in Bunyoro region in the districts of Masindi and Hoima.
Profile of the Implementing Partner, CSO or CBO 

The Implementing partner must be a member of the Legal Aid Service Providers Network in Uganda (LASPNET) or UWONET.
Civil society or Community-based Organisations (CSOs & CBOs) with an established presence and an operational capacity in the target areas
Which organizational objectives reflect a commitment to gender awareness and gender equality
Which operations entail the delivery of legal aid (presence of lawyers, paralegals/mediators, community monitors, etc.) and specific efforts to reach the below-mentioned vulnerable groups of women.
Experience working with the Ugandan justice system and diverse stakeholders to elicit actionable commitments in delivering adapted legal services to women.
Submission requirements

Technical proposal indicating interpretation of the Call for Expression of Interest/Terms of Reference
Proposed implementation plan, log frame, and Budget 
A profile of the implementing partner, CSO, or CBO (full name, physical addresses, contacts).
The Staffing Plan for the intended support
ASF Contact and deadline

Applications must be submitted by COB Friday, August 5th, 2022.
The documents should be submitted to Bataro@asf.be Fkyomuhangi@asf.be under the subject line: Package funds for support to legal aid service providers. 
Applications that do not include all of the above will not be considered.  
Over View of Avocats Sans Frontières 

Avocats Sans Frontières (ASF) is an international NGO specializing in the defense of human rights and support for justice. ASF has field offices in Burundi, Chad, Central African Republic, Indonesia, Morocco, Central African Republic, DRC, Tunisia, and Uganda. Website: www.asf.be
ASF brings 25 years of experience in promoting access to justice and human rights worldwide, and 13 years in Uganda. ASF's strategic objectives for Uganda are to support civil society actors and Uganda communities to demand for good governance and to protect their rights. 
About the Project 

Most Ugandans cannot access the "formal" justice system, i.e. the system of Courts of Law. Entry points to seek formal justice (police, registrar office, legal aid centers) are hardly accessible without means of transport, financial (and social) resources and a prior knowledge of rights and procedures by Justice Seekers. This is particularly true for women as they lack control over household resources and suffer from educational inequalities. Consequently, most Ugandans rely on justice mechanisms that are available in their own communities. Research show that 95% of all disputes in Uganda are processed outside the Courts. The typical access to justice journey thus begins within social structures. 
Most vulnerable women are not protected by the criminal justice system. Pervasive gender inequalities often lead to social disenfranchisement which is then in turn criminalized by authorities. Specific vulnerable groups such as women living with HIV, women with disabilities, pregnant adolescent and girls, migrant women and others, often have to live with acute social stigma, and in exclusion from social structures (employment, family etc.). Vulnerable women are criminalized through the enforcement of law pertaining petty crimes (vagrancy, informal trade etc.) or pregnancy control measures, which not only fails to address their situation but exposes them to other forms of violence

The project is implemented in three priority areas: 
Northern Uganda, with a primary focus on Acholi land;
Eastern Uganda, with a primary focus on Busoga and Karamoja. In both regions, GBV is deeply embedded within local customs;
Western Uganda, with a primary focus on Bunyoro. The area hosts the development of extractive industries which primarily impact women, small land owners and artisanal farmers. 
The project's goal is to contribute toward "women and girls being empowered to pursue justice in an environment that serves their needs". This is supported by two specific objectives: 

Specific Objective 1: Women are in a position to demand justice
Specific Objective 2: Decision makers mobilize to make women's and girls' rights effective
To achieve this, the following result areas have been developed: 
Expected Result 1.1:  Women are legally empowered to act
Expected Result 2.1: Legal aid and protection services are improved and tailored to respond to women and girls' access to justice needs
Expected Result 2.2: Institutions are accountable for protecting and promoting women and girls' rights
Description of the target group

The project's Final beneficiaries are Ugandan women and girls seeking justice, with an emphasis on the most vulnerable ones. The final beneficiaries are not a homogenous group as individuals may face particular forms of vulnerability. The project will focus on reaching the below vulnerable groups: 
Girls and adolescents are a critical group among the final beneficiaries as their ability to make decisions based on their rights is essential to challenge the reproduction of negative practices. Girls and adolescents need to be educated about their rights and provided with avenues to resist patterns of violations such as child marriage; 
Women victims of SGBV: constitute about 50% of all women in Uganda. They often live with trauma and stigma as justice is denied them. Victims of violence require holistic support to be able to access remedies. By working with them, the project addresses a structural impediment of access to justice for women;
Women in rural areas find it hard to access formal justice mechanisms and thus are more exposed to the bias against women entailed in some informal justice mechanisms. The project will make a general effort to reach rural women, and a more specific effort to assist women living around sites targeted by development projects. The project will seek to change their justice environment and increase their ability to mobilize favorable legal norms over negative "cultural" ones.
Women with HIV, who face particular barriers in their communities;
Women with disability, for whom structural challenges to access justice are amplified;
Women migrants, under this project the category of women migrants will be restricted to women migrating within Uganda. The phenomenon of internal migration is largely undocumented in Uganda, and yet intense as women move around the country to follow economic development opportunities. They often end up living in very precarious conditions and relying on informal activities to survive. 
The priority is given to implementing partners that are members of LASPNET and/or UWONET, in order to synergize with these organizations' efforts to build nationwide movements. However, ASF retains the ability to select an implementing partner, CSO or CBO which is not a member of either network. 

About the fund  

This is an activity-based fund/support and each package is 10,000 Euros which shall run for a period of 12 months.  This support is delivered through package funds for service delivery. Each package covers overhead/operational costs at 5% and activity costs at 95%. The package allows the IP, CSO, or CBO to take on cases for legal services, psychosocial services, medical services, and other innovative ways of delivering adapted legal services to the most vulnerable women and girls.  Each year 06 packages shall be delivered. 
The implementing partner, CSO or CBO shall report to ASF on a quarterly basis. (narrative explanation of the usage of funds, and financial accounting), each implementing partner's, CSO's or CBO'S services will be evaluated by ASF each year.
For further information on the Call for Expression of Interest, you can reach out via email to the contacts listed above.

Important Safety Tips
Do not make any payment without confirming with the BrighterMonday Customer Support Team.
If you think this advert is not genuine, please report it via the Report Job link below.
Report Job