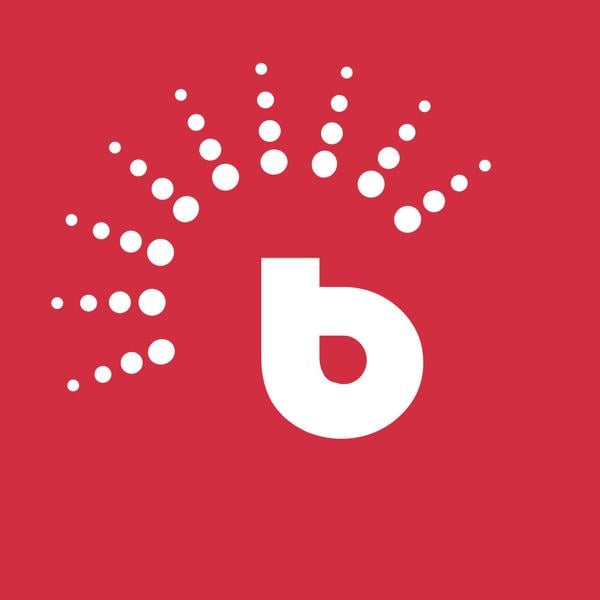 Project Director – DREAMS for Refugees
Job Summary
The Project Director will be responsible for ensuring high-quality implementation and impact across Village Enterprise's delivery, and accountable for Mercy Corps and IDinsight's deliverables.
Minimum Qualification:

Bachelor

Experience Level:

Senior level

Experience Length:

5 years
Job Description/Requirements
Industry: Nonprofit/International Development/Social Entrepreneurship

Job Title: Project Director – DREAMS for Refugees
How many reports: Project managers in west Nile and Ethiopia and he reports to the director of the operation in Nairobi
5-year project to obtain self-reliance
Contract: Full Time, 2 years with the opportunity to extend
Reports to: Vice President, Africa Operations (with a dotted line to Chief Scaling Officer)
Direct Reports: West Nile Regional Manager (based in West Nile) and Dollo Ado Regional Manager (based in Dollo Ado)
Matrix Reports: Ethiopia Country Director (based in Addis), Advocacy position (based in Washington DC), Mercy Corps' DREAMS staff (based in Uganda and Ethiopia)
Organization Overview: 
Village Enterprise's mission is to end extreme poverty through innovation and entrepreneurship. We implement a 'poverty graduation' program which combines targeting, savings groups, training, mentoring, and seed capital grants to support people living in extreme poverty to establish successful microenterprises.  Over the next three years, we plan to almost triple the number of people we serve (from 18,000/year to 44,000/year) and expand into new countries.  
About the Job: 
In July 2021, Village Enterprise will begin the implementation of 'Delivering Resilient Enterprises and Market Systems' – or 'DREAMS for Refugees'.  This is a five-year project with a budget of $20M that seeks to support refugees in West Nile (Uganda) and Dollo Ado (Ethiopia) to set up sustainable enterprises that reduce their dependence on food assistance.  
DREAMS is a consortium consisting of Village Enterprise (the 'Prime'), Mercy Corps, and IDinsight as the evaluation partner.  The Project Director will be responsible for ensuring high quality implementation and impact across Village Enterprise's delivery, and accountable for Mercy Corps and IDinsight's deliverables.  S/he will represent the consortium on global and national platforms, as well as ensure excellent project management.  Village Enterprise prides itself on supportive, positive management, and the Project Director is core to this culture within Village Enterprise.
Job Description
Key Result Areas
The candidate has managed a program albeit under the 'Program Officer' title and managed stakeholders that comprised approximately 10 operating and implementing partners with the main Partner being UNHCR as the funder and also in collaboration with the Office of the Prime Minister of the Republic of Uganda
Consortium coordination and oversight
Provide high-level leadership for the consortium, including developing, implementing, and tracking an annual operations plan for DREAMS.
Conduct regular quality control visits to program implementation regions to identify areas for potential changes or course corrections, and share out key findings with the DREAMS consortium.  
Project Management of the graduation component 
Provide oversight, technical direction, and implementation of strategies and interventions as desired for the poverty graduation component in both countries.  
Design, deliver and track progress against agreed targets of the project.  
Ensure the timely and quality completion of all Village Enterprise technical and financial deliverables and reports in accordance with DREAMS' donors' guidelines. 
Human resources and administration
Currently,9 direct reports including hr, assistant program officer
Spearhead the culture and necessary systems across the whole consortium that ensures completion of activities, scaling of the program, delivery of outcomes, and meeting goals.  

Provide ongoing management and mentorship to staff, including regular feedback, performance appraisals, staff development and other management issues.
Financial oversight and control
Plans, Prepares budgets, and monitors implementation: UGX 4Bn is the largest in Windle - education 
19bn overall 
Oversee financial and administrative management of the programme at the consortium level, ensuring compliance with VE and donor rules and regulations.
Design, develop, and adhere to annual budgets.  
Ensure compliance with the country governments on registration, tax, and reporting to the different stakeholders. 
Monitoring and evaluation and external evaluation support (internal Village Enterprise M&E team and an external evaluation partner) – 
Support to Village Enterprise M&E team in internal monitoring and evaluation.
Represent DREAMS on national, regional, and global platforms, and build and grow relationships with key actors in the refugee sector
DREAMS in partnership with Mastercard foundation
In Bantwana Coordinating with district officials on issues like the CAO on areas that they couldn't handle. Dissemination of info and ensuring reduction in a systematic manner. There were implementing partner
Congolese-led refugee organizations, all have different cultures and priorities. He ot them under one umbrella to agree on one. Kyangawli, palorinya. Has worked at every refugee settlement  
Serve as a liaison with and build effective working relationships with Project Partners, relevant Government authorities, local partners, and communities.  
Foster partnerships in the humanitarian community at local, national, regional, and global levels, including participating in and sharing evidence with national, regional, and global working groups. 
Safeguarding
Embody VE's philosophy is that 'Safeguarding is everyone's responsibility, and it begins with me.
Communicate and uphold VE safeguarding standards across DREAMS for all field employees, partners, and program participants.
Report any incident of safeguarding in program operations for appropriate action/follow-up.
Support in investigations and input as required during safeguarding disciplinary processes.
Experience and Qualifications:
Experience
5+ years managing complex projects with large budgets (i.e. $8M+), preferably involving multiple consortium members.
3+ years experience working with refugees, preferably in either Uganda and/or Ethiopia.
Experience in senior leadership (e.g. Country Director, Head of Programmes, etc)
Experience in leading projects that span multiple countries.
Experience representing organizations/projects on a global stage, including presenting at meetings/conferences, attending working groups, and building relationships.
An in-depth understanding of the challenges/opportunities refugees living in extreme poverty face.
Qualifications
The educational background has created a base of understanding to be applied in the role.  This will be a combination of university-level degrees and a background in strategic management.  
Professional experience which demonstrates excellent performance and the ability to excel in the Project Director Role.
How to apply,
All candidates should send their updated CVs and application letters through Brightermonday Portal by Clicking on the 'Apply Now ' section
Important Safety Tips
1. Do not make any payment without confirming with the BrighterMonday Customer Support Team.
2. If you think this advert is not genuine, please report it via the Report Job link below.
Report Job