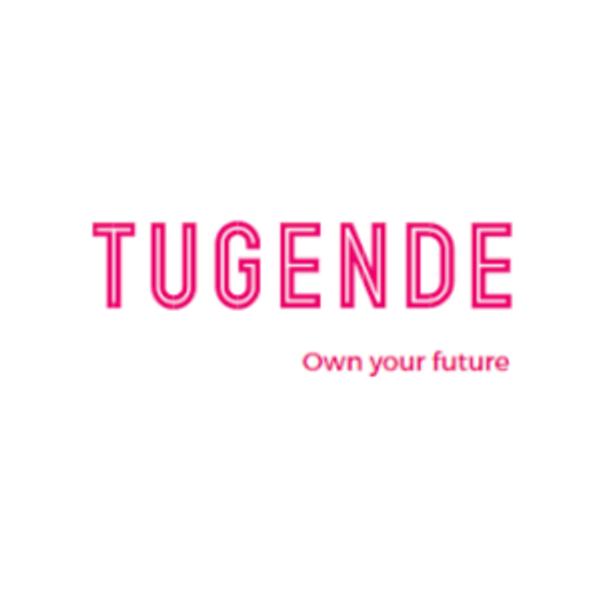 Job Summary
The Procurement Supervisor is responsible for providing advice, capacity building ,coaching and guidance on policy and operational issues to ensure compliance within Tugende procurement rules and regulations, in addition they will be responsible for identifying price trends, sourcing products and services for Tugende, create a buying strategy to find cost effective suppliers that take into account the company budget.
Minimum Qualification:

Bachelor

Experience Level:

Mid level

Experience Length:

3 years
Job Description/Requirements
About Tugende
Tugende uses asset finance, technology, and a customer-centric model to help informal sector entrepreneurs dramatically increase their economic trajectory. Tugende's core asset finance packages include medical and life insurance, training, safety equipment and digital credit profiles in addition to affordable asset financing for SMEs. By helping clients grow economically and build digital track records of responsibility, we are creating a long-term ecosystem for MSMEs to grow and thrive.
Tugende is tackling the credit gap for small businesses in Africa by enabling informal entrepreneurs to: 1) own income‑generating assets, 2) build a verifiable digital credit profile, and 3) earn future growth opportunities through the Tugende digital platform. This platform includes discounts, smartphones, e‑commerce opportunities, and on‑demand credit lines. Tugende has financed 65,000+ and has 450+ employees serving clients across 23 branches in Uganda and 6 in Kenya. Tugende is growing into new geographies and asset product lines including boat engines for fishermen and fridges for retail shops.
About this Role:
The Procurement Supervisor is responsible for providing advice, capacity building ,coaching and guidance on policy and operational issues to ensure compliance within Tugende procurement rules and regulations, in addition they will be responsible for identifying price trends, sourcing products and services for Tugende, create a buying strategy to find cost effective suppliers that take into account the company budget.
Requirements
Key Duties and Responsibilities:
The job holder will perform the following duties:
a) Management of Purchases:
Identify potential suppliers based on local market insights / through simple requests for Information forms and processes.
Evaluate and verify purchase requests, orders quality and correct buying channel, while aligning with end users on missing or proper specifications before approval.
Develop, Implement and improve systems, best practices ,Inventory control and other optimization measures to support the company assets.
Negotiate with external vendors to secure advantageous terms (best products, supplier terms and and delivery timelines) and Support local suppliers with qualification assessment.
Stay informed of advances in supply chain technology ,approaches and apply them in Tugende to improve supply chain processes.
Develop analytics and data management systems including metrics and reports.
Establish supplier key performance indicators, monitor and improve ongoing performance
b) Budget Management:
Developing cost-effective supply chain strategies for Tugende,identify and manage risks within the supply chain by addressing tactical and strategic issues relating with contracts and the purchasing of materials used in the business.
Conduct cost analysis and evaluate spending operations while seeking and setting benchmarks for improvement and enhance the quality of products purchased and the timelines of deliveries.
Forecast levels of demand of products and developing risk management procedures to mitigate losses in the event of product shortage
Accountable for monthly procurement variance and investigation
Establish local remediation plans to insure procurement budget compliance
c) Contract management:
Collaborating and working closely with the legal department to make sure contracts and terms are favorable to Tugende and are in line with the local legal requirements that implicate an adoption of a contract.
Support the development of contract implementation plans by leading the phasing out of local contracts and procedures and ensuring new procedures are easily adopted.
Support local suppliers with qualification assessment.
d) Stakeholder management:
Understand the need of internal stakeholders ,Maintain and develop positive business relations with key personnel relevant to or directly involved in supply chain activities
Support end user with assisted buying including educating the user on acceptable buying channels and the procedure to be followed.
Maintain a healthy relationship with external stakeholders while continuously scouting for additional vendors that can maintain and uphold Tugende values.
Communicate with management regularly regarding the efficient flow of goods and services affecting productivity.
Facilitate, manage and escalate (where appropriate) queries and issues to appropriate stakeholders and interfaces according to collaboration models.
Personal specifications:
1. Preferred skills, knowledge & abilities
i) Abilities
Experience in Company-Supplier Relationship Management
Internal Stakeholder Management
Ability to persuade suppliers on better contracts
Experience in leading procurement teams
High attention to detail.
The ability to prioritize your workload.
Problem-solving skills.
Excellent listening and questioning skills, combined with the ability to interact confidently with both internal stakeholders and external suppliers to establish what the problem is and explain the solution.
Demonstrate high standards of interpersonal skills to work in teams
ii) Technical skills
Product and service research
Analyzing product costs
Inventory management and control
Contract negotiation
Forecasting future needs
Risk analysis and management
Great relationship management.
Strong negotiation skills.
Impeccable time-management.
Strategic thinking.
Ability to adapt to change.
Understanding of risk management.
Understanding of and ability to enhance sustainability.
2) Preferred Qualifications and Experience:
Bachelor's Degree in procurement or a related field.
3+ years experience in procurement.
Understanding of procurement principles and ability to communicate technical concepts effectively.
Ability to meet deadlines and manage stress effectively in high-pressure situations.
A strong sense of discretion and confidentiality is required.
Key competencies:
Hold values similar to our own: Integrity, Empathy, Teamwork, Solutions Oriented and Always growing.
Confidentiality: Able to handle sensitive information professionally and confidentially
Positive Attitude: maintain a mindset of "getting things done" and finding satisfaction in developing sustainable long-term solutions at all times
Flexible and resilient: Willingness to travel, flexible in schedule and work hours, seek direct feedback, and see every challenge as an opportunity to grow.
Benefits

What will you gain?
Career Trajectory: This is a role with significant leadership potential to grow as the company and operations function grow. Someone who does this job can be promoted to; Procurement Manager, Supply Chain Manager, Regional Procurement Lead among others.
Career Development: You will constantly develop skills and further your career while working with Tugende by building knowledge and skills using Tugende systems, understanding loan accounting, Improving computer skills, learning new methods to work with clients and helping them overcome repayment challenges, Staying abreast of innovations and financial services to better meet customer needs, participate in programming and user acceptance testing: Attend career development programs organized by Tugende and learn how to ride a motorcycle.
Hours and compensation: This position is for a full-time employee who can take on additional responsibilities as new tasks and projects come up.
Meaningful Work: Tugende's work gives entrepreneurs the tools to earn a living for themselves and their families. We are changing the face of the boda industry in Uganda, and proving that young men with little
education can take on the responsibility of financing a significant asset and earning a livable wage. Help be part of this movement!
Great Team: Tugende has a smart, fun, and growing team of 450+ Employees. We take our work seriously, but love to joke and have fun. We regularly have fully-paid, voluntary team outings, as well as fun parties for our clients. Our headquarters are in Kampala, and we also have offices in Eastern and Western Uganda.
How to Apply:

Click on the 'Apply Here' section to be redirected to the application portal.
Important Safety Tips
Do not make any payment without confirming with the BrighterMonday Customer Support Team.
If you think this advert is not genuine, please report it via the Report Job link below.
Report Job