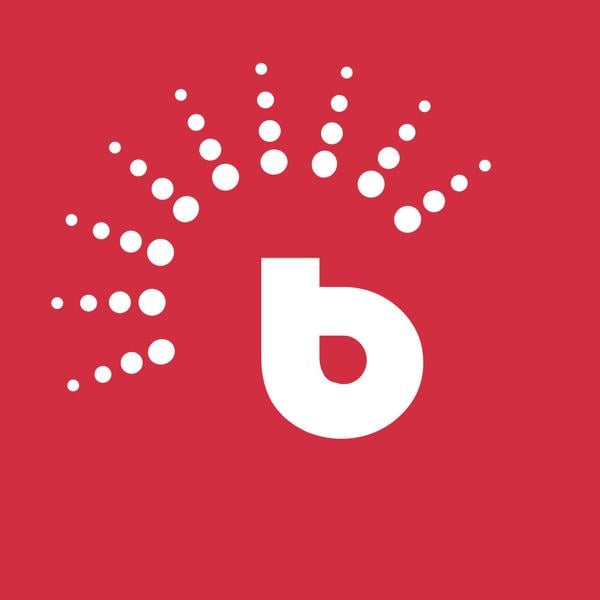 Job Summary
The holder of this position reports to the Head of Business Growth Support. Within the organization, the IM will have working relationships with the in-country investment team. Externally, the IM will mostly work with the post-investment entrepreneur
Minimum Qualification:

Bachelor

Experience Level:

Senior level

Experience Length:

5 years
Job Description/Requirements
About Balloon Capital
Since 2011, Balloon has worked with over 1,500 entrepreneurs in emerging markets. We know that growth is hard and most businesses inevitably start small and stay small. But every now and then we meet someone truly exceptional entrepreneur. Despite the challenging commercial environment, these people are still doing incredible things, running businesses and creating employment.  

At Balloon, we know that these entrepreneurs have the potential to do so much more. Our aim is to unlock their potential, so they don't just employ 5 people, but 500.  Balloon Capital will find the most exceptional informal sector entrepreneurs and offer funding plus technical support to help these businesses grow at least 5 times in 3 years. Through this, we will support a new generation of indigenous entrepreneurs building the SMEs of tomorrow and changing lives through enterprise, not aid. This is an exceptional opportunity to build an investment fund from the ground up. 
Role summary
The role's key purpose is to create sustainable impact through serving post- investment entrepreneurs with business support in the areas of operations, financial management and general business administration, to enable them to realize their full business potential and achieve long-term success. Additionally, the IM will share within the Balloon Capital network their knowledge, expertise, and the lessons learned during the execution of their duties through updating the playbook.
Ideal candidate profile
Balloon Capital is a mission-driven, for-profit, development finance organization that is run on strong commercial principles. We recruit people that believe in the power of capital and market development to bring about positive change and lasting social impact in local communities. We, therefore, seek to employ people who are passionate about our sector and what we do, are strong on ethics and are committed to the success and sustainability of our clients and of Balloon Capital.
Balloon Capital works with local entrepreneurs who are looking to professionalize and grow their businesses at least 5 times in 3 years. We support them with specific practical and relevant business advice. This requires us to be accessible, down-to-earth, pragmatic, hands-on, professional, respectful, and honest. 
Learning is part of the Balloon Capital culture. Each employee, at every level, is conscious of the need to continuously raise her/his knowledge and skills. The willingness to learn and share knowledge is therefore a non-negotiable condition of employment.
Primary relationships
The holder of this position reports to the Head of Business Growth Support. Within the organization, the IM will have working relationships with the in-country investment team. Externally, the IM will mostly work with post-investment entrepreneurs.
Key performance areas
1. Operations Management
Develop a standard process flow for the operations of the business
Support the entrepreneurs to draft HR Manuals for all the businesses in the Balloon Capital portfolio
Support the entrepreneur to design HR Contracts for all the staff
Design supplier contracts for the key suppliers to lock in all supply lines
Design an organogram for the businesses clearly defining the reporting lines and primary roles for every staff member
Support the entrepreneur to regularize their practices with the industry and national standard guidelines e.g UNBS
Support the entrepreneur to ensure that the entrepreneurs maintain very high-quality standards for their products and services
Streamline the decision-making process to prioritize value-adding processes and practices
Ensure the protection of Balloon's assets held with the entrepreneurs
KPIs
Daily checklist for staff to ensure adherence to standard production practices
Staff contracts
Existence of HR Manuals for all businesses with standardized payment dates for salaries
Existence of Supply contracts for key suppliers 
Existence of standard organograms that clearly shows the reporting lines for all staff
UNBS and other industry certifications
Production of standardized high quality products
Balloon assets are regularly and promptly serviced
2. Financial Management
Design a standard financial management process flow that ensures expedited revenue collection and effective cost management
Support the entrepreneur to ensure effective management of their resources to prioritize the repayment of Balloon's investment.
Support activities that grow the business' profitability
Ensure the adherence to the national regulations as regards the collection of taxes and any other regular dues.
Support the entrepreneur to draft a viable credit management policy that expedites collections from our debtors and controls the is issuance of debt to creditors
Support the entrepreneurs to control pilferage through the 
usage of formal practices that reduce cash at hand and issuance of receipts (vouchers)
KPIs.
Number of financial reports capturing excellent regular management accounts
Performance against quarterly growth plan (traffic light system?) /accounting for changes in these plans
% change in revenue
% change in the working capital position
% change in the number of paid staff 
Repayments against projections
Number of investees per Investment Manager
Net promoter score/satisfaction/referrals
3. Knowledge Management – Insights collected, stored, shared, and leveraged systematically and with precision
Capture all experiences, contacts, and addresses in the "playbook"
Create linkages between entrepreneurs, especially those in the same industries
Share knowledge (challenges and successes) captured with the Balloon team 
KPIs.
Reports submitted on time and to the required standard
Number of success stories replicated elsewhere with other entrepreneurs
Number of networking workshops arranged for staff to share experiences
Required experience, qualifications, and skills
5+ years of a demonstrated track record in Business Administration and Management with clear knowledge of financial management, operations management, HR, and Sales/Marketing 
Business degree required. An MBA is preferred. 
Excellent business analysis skills
Ability to design financial management templates and contracts
Ability to design sales and marketing strategies
Ability to analyze industry trends and design mechanisms to tackle the challenges the changes bring forth
Excellent communication, negotiation, and interpersonal skills
Ability to comprehend the challenges faced by the entrepreneurs and devise means of addressing them 
Excellent written and spoken language fluency in English and any of the following languages (Luganda, Lusoga or Lugisu
How to apply.
All applications will be received and Reviewed through Brightermonday Portal by Clicking on the 'Apply Now ' section
Important Safety Tips
Do not make any payment without confirming with the BrighterMonday Customer Support Team.
If you think this advert is not genuine, please report it via the Report Job link below.
Report Job