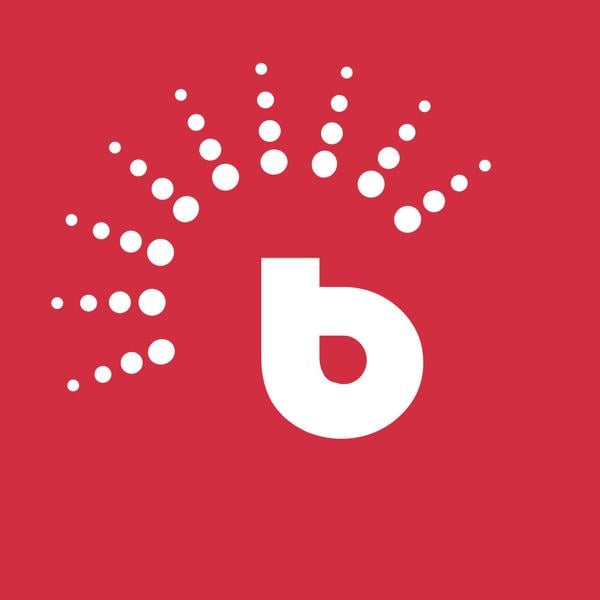 Head of Department-Prevention Care and Treatment Programme
Job Summary
The Head of the Department-Prevention Care and Treatment (HOD-PCT) holds primary responsibility for ensuring the quality of clinical services; creating standards of care and standard operating procedures and protocols; and appraising and mentoring clinic staff to ensure constant improvement of their skills.
Minimum Qualification:

Masters

Experience Level:

Senior level

Experience Length:

5 years
Job Description/Requirements
Position: Head of Department-Prevention Care and Treatment Programme
Reports to: Executive Director 
Salary: Commensurate with responsibilities and experience 
Position Summary: 
The Head of the Department-Prevention Care and Treatment (HOD-PCT) holds primary responsibility for ensuring the quality of clinical services; creating standards of care and standard operating procedures and protocols; and appraising and mentoring clinic staff to ensure constant improvement of their skills. 
Training and mentoring of staff are central activities of this position. This includes appraisal,  career planning, and capacity building of clinical staff including physicians, nurses, counselors,  pharmacists, dispensers, and others. 
The HOD-PCT also plays an important role in clinical research and works closely with the HOD Research to coordinate and oversee clinical research activities (at the principal investigator or consultancy level) in the clinics; reviewing research findings and integrating relevant findings into standard clinical practices, and ensuring the highest standards of clinical practice and data collection. 
The HOD-PCT is part of the training department faculty and actively engages in training initiatives related to clinical care. This includes creating clinical training opportunities for  Makerere and visiting students and for participants in the Organization's training program. 
The HOD-PCT operates as an integral part of the organization's senior management team and leads development discussions for developing the clinical services of the PCT Programme. This person serves as the primary link between the clinical services at the Institute and the Ministry of Health as well as Mulago National Referral Hospital. 
Administratively the HOD-PCT is responsible for the basic monitoring of clinical services budgets and participating in financial planning discussions related to the funding for clinical services. The  HODPCT supervises the Deputy Head of Department (DHOD)and the Specialists Physicians as a  matrix supervisor. S/he is responsible for the oversight of all clinical management systems developed by the DHOD.
Specific Responsibilities: 
Clinical Care 
Develops, implements, monitors, and revises patient care algorithms 
Leads in the development of and ensures the implementation and monitoring of  standards of care and standard operating procedures and protocols 
Assumes responsibility for reviewing and revising the clinic formulary, and ensures  the quality of service in dispensing and pharmacy 
Serves as lead and liaison in discussions with partners in clinic operations, and assists  in the documenting of formal agreements 
Recommends and designs new clinical programs 
Creates and oversees specific services for women of childbearing age including  counseling about pregnancy-related issues and monitoring of ART 
Coordinates regular clinical service audit meetings, with a commitment to regularly  improving patient care 
Strives for measurable clinical excellence, integrating practices from Cochrane  Reviews and other sources of evidence-based-medicine 
Liaises with the Head of Lab Services on requirements for optimal patient care • Leads in the regular performance review of the ICEA system and plans for improved  efficiency  
Training, Mentoring, and Supervising Clinicians 
Collaborates with DHOD, Clinic Manager, and clinical staff in developing and  implementing continuing education, mentoring, career planning, and capacity-building programs for clinic staff 
Conducts regular appraisals of key clinical staff, and ensures that all clinical staff  receive ongoing feedback through appraisals and other techniques 
Supports clinic staff at all levels to accept and meet accountabilities inherent in their  jobs 
Liaises with the Head of Training to provide clinical training opportunities for  Makerere and visiting students and trainees on courses 
Oversees the design of the organizational structure and staffing of the clinical services  component of the Institute
Provides direct supervision over the clinical care activity provided by the medical  staff of the Institute clinics 
Approves requests and assume responsibility for visiting physicians and medical  students 
Performs and/or signs off on staff appraisals for medical officers 
Participates in the interviewing and hiring of clinic staff 
Works with the DHOD and Clinic Manager to ensure that staff adheres to the rules of  the clinic and maintains a professional code of conduct according to standards set out  by the Institute
Clinical Research 
Works closely with the Head of Research to develop priorities and plans for  clinical research activities 
Participates actively in the submission of clinical research proposals to be  implemented at the Institute
Coordinates and oversees ongoing clinical research activities at the principal  investigator or consultancy level
Conducts ongoing quality assurance for research-related clinical activities and  data collection in the clinics 
Collaborates with PIs on drafting manuscripts for publications related to research projects taking place at the Institute.
Reviews relevant research findings and determines how to best integrate them  into the Institute's clinical practices 
Supports planned clinical studies with administrative review and approval 
General Administration 
Member of the Senior Management Team 
Develops departmental/program goals, objectives, and policies consistent with the mission of the Institute.
Reviews and supports the performance of funded clinic projects to meet set objectives.  
Oversees patient safety initiatives and safeguarding 
Participates in the formation and implementation of policies regarding  occupational health and safety 
Ensures consistency of the Institute practice within the framework of Mulago Hospital,  serving as the lead liaison with Mulago officials on clinical issues 
Reviews and approves all clinical budgets; work with the DHOD and Clinic manager to prepare regular (monthly or quarterly) reports on clinic operations to be submitted through central administration. 
Represents the Institute at various clinic-related community and/or business  meetings, and promotes existing and new programs and services of the Institute
Participates actively in the development and capacity building of satellite  clinics 
Represents the Institute in clinical services-related meetings with the Ministry of  Health and international donor entities 
Direct Reports 
The DHOD 
Specialist Physicians as a matrix supervisor 
Educational Requirements and Employment Experience: 
The HOD-PCT will be a licensed physician with a specialty in Internal Medicine (MMed Internal Medicine or its equivalent).
Additional training in Infectious Diseases and or public health will be an added advantage. S/he should have demonstrated experience in the field of  HIV/AIDS and related infections.
S/he will possess over seven years of experience in health care service delivery, at least five of which should be specified in the clinical management of  HIV/AIDS.  
Ideally, the HOD-PCT will have experience in the development and implementation of clinical research trials in the field of infectious diseases with related publications in scientific journals, as well as experience working in a resource-limited setting.
S(he) will have experience in grant writing, particularly for competitive program awards. 
Additional Preferred Qualifications:
Knowledge of and experience in HIV/AIDS and infectious diseases and STIs — care,  treatment, and prevention 
Experience in the teaching and supervision of medical staff 
Experience in the design and implementation of patient services 
Experience in program and policy development of health services 
Knowledge of and experience in clinical research activities 
Knowledge of laboratory testing and monitoring related to infectious diseases  • Knowledge of clinical data systems 
Well-developed interpersonal skills, including the ability to communicate with all levels  of staff, physicians, patients, and families in an effective manner  
Sensitive to cultural issues and language differences 
Proficiency in computer systems, including Microsoft applications 
Able to stand and walk for long periods  
Grant writing and report writing skills 
Willing to work under stressful conditions and, at times, irregular hours
How to apply:
All applications will be received and Reviewed through Brightermonday Portal by Clicking on the 'Apply Here' section 
Important Safety Tips
Do not make any payment without confirming with the BrighterMonday Customer Support Team.
If you think this advert is not genuine, please report it via the Report Job link below.
Report Job