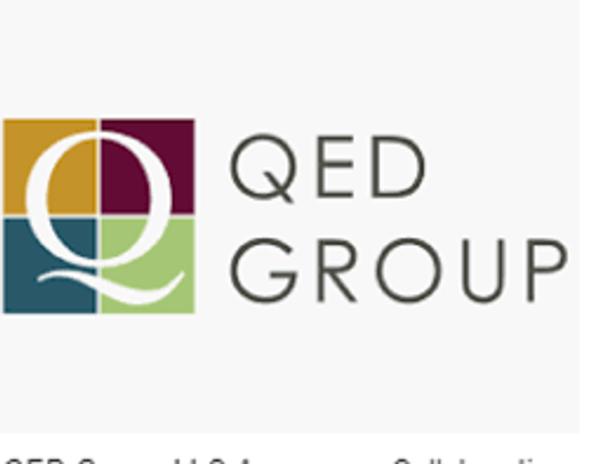 Gender Equity and Social Inclusion Expert/Team Lead - Uganda Learning Activity
Job Summary
The Gender Equity and Social Inclusion Expert will serve as the institutional expert of the team and the team leader for the gender sector briefs scope which aims to provide sector specific gender information and fill in the missing information in the 2021 GESI Analysis report, on the sub themes on the five USAID/Uganda sectors of focus.
Minimum Qualification:

Masters

Experience Level:

Management level

Experience Length:

10 years
Job Description/Requirements
Department: Uganda Learning Activity
Location: Kampala, Kampala
QED is a global consulting firm with more than 20 years of experience providing data-driven and insightful solutions in close to 100 countries. We are passionate about transforming lives through knowledge-based solutions. Leveraging deep expertise in monitoring, evaluation, global health, and learning, we help our clients collect, analyze, visualize, and ultimately use data in more effective ways. Our work maximizes results through the use of cutting-edge technologies and innovation, organizational development, and evidence-based decision-making.
The purpose of the USAID Learning Activity (ULA) is to further strengthen USAID/Uganda's performance and improve the performance of its implementing partners, with a focus on collaborating, learning, and adapting, in order to enhance the impact and sustainability of USAID-supported contributions to Uganda's development. The ULA will achieve this through three objectives:
Collaboration: Strengthened collaboration, both internally and with external stakeholders, enables USAID to better leverage expertise, learning and resources; and deepens local ownership.
Learning: Systematic learning, through applied research, monitoring, and evaluation, informs and improves the relevance, quality, and cost-effectiveness of programs and operations 
Performing: Adaptive management of program implementation and meta-level interventions to improve the quality of USAID program outcomes.
In November 2021, USAID/Uganda commissioned a country-level Gender Equality and Social Inclusion (GESI) analysis/assessment as a means of providing a framework for the integration of gender equality and female empowerment in its new Country Development Cooperation Strategy (CDCS), and subsequently in USAID/Uganda programs. The GESI analysis was intended to respond to USAID's gender requirements and comply with Automated Directives System (ADS) 201.3.2.9 and ADS 205.3.3, which requires that Strategic Plans reflect attention to gender concerns. 
The GESI analysis provided extensive findings and recommendations on USAID/Uganda's technical offices priority sectors, that is, Office of Health and HIV (OHH); Education, Youth and Early Childhood Development (EYCD); Democracy, Rights and Governance (DRG); Economic Growth (EG); and Humanitarian Assistance and Transitions Office (HATO) as a framework for practical integration of gender equality and female empowerment in programs. Further, information was provided along the five domains of laws, policies, regulations, and institutional practices that influence the context in which men and women act and make decisions, as well as cultural norms and beliefs; gender roles, responsibilities, and time use; access to and control over assets and resources; and patterns of power and decision making.
Although the analysis identified the macro and/or sectoral-level societal gender inequalities or obstacles to female empowerment, it drew largely on national level data, with partial sector specific analysis on some sub-themes relevant for USAID programming. This has therefore limited the basis on which gender equality and female empowerment can be integrated into USAID in the five sectors mentioned above.
The specific objectives of the assignment are 
Review the 2021 CDCS gender analysis report to extract key sectoral information: findings, practical recommendations and or other relevant information
Gather information from various sources to update the missing information along the sub -sector themes (Details of subsector themes provided in detailed SOW)
Repackage and produce the information into briefs based on the five priority sectors of HH, EYCD, DRG, EG, and HA.
Orient the Technical Offices on the developed sector gender briefs 
Position Overview
The Gender Equity and Social Inclusion Expert will serve as the institutional expert of the team and the team leader for the gender sector briefs scope which aims to provide sector specific gender information and fill in the missing information in the 2021 GESI Analysis report, on the sub themes on the five USAID/Uganda sectors of focus.
Period of performance: August – September 2022
Level of Effort Expectations
This position is expected to have an LOE of 26 days. 
Deliverables
Presentation inception report to Mission
OHH Workshop 
OHH final report + infographic 
EG Workshop 
EG final report + infographic
DRG Workshop 
DRG final report 
EYCD Workshop 
EYCD final report + infographic 
HATO Workshop 
HATO final report + infographic
Submission of final gender sector briefs (5)
Responsibilities:
Lead the team and coordinate all activities related to the scope 
Spearhead the development, implementation and delivery of all deliverables that is, inception report, data collection and analysis, sector workshops, PPT and sector briefs and infographics to a high and acceptable standard.
Ensure the deliverables are delivered within the provided timelines
Work closely with ULA and other key stakeholders. 
Receive and address feedback from stakeholders.
Requirements:
Master's degree in Gender Studies, Sociology, Social Sciences, Human Rights, Law and/or development or any other related fields
10 years minimum of working experience in development and governance and in gender equality and social inclusion with the Government or with well recognized national institution and/or international agency preferably USAID
Experience in project management, implementation and monitoring with a strong bias in integrating GESI
Strong analytical, data gathering and community interaction skills 
Demonstrated skills on preparing quality reports and other knowledge products 
Knowledge and skills in planning, monitoring, training, organizing and leading workshops 
Ability to lead and synergize the efforts of a multi- disciplinary team 
Excellent facilitation and communication skills in multi- stakeholder environment
Experience of working with local partners, including government agencies, development partners and civil society organizations
Strong people centered skills, interpersonal skills, committed, proactive and dynamic
Place of Performance 
The Gender Equity and Social Inclusion Expert/Team Lead will work in Kampala, Uganda with potential occasional travel to other parts of Uganda as needed.
 
Please note that applications submitted by other means; or without either a resume/CV and/or biodata may not be considered. Only finalists will be contacted; no phone calls, please.A submitted application to QED in response to a position on a bid or proposal indicates your agreement to be included in our submission to the client at least on an illustrative named basis. The QED Group,
LLC is an Equal Opportunity Employer. Women, Minorities, Veterans, and individuals with disabilities are strongly encouraged to apply. AA/V/D. Reasonable accommodation requests will be considered on a case-by-case basis
How To Apply: 
All candidates should send their updated CVs and application letters through Brightermonday Portal by Clicking on the 'Apply Now ' section
Important Safety Tips
Do not make any payment without confirming with the BrighterMonday Customer Support Team.
If you think this advert is not genuine, please report it via the Report Job link below.
Report Job