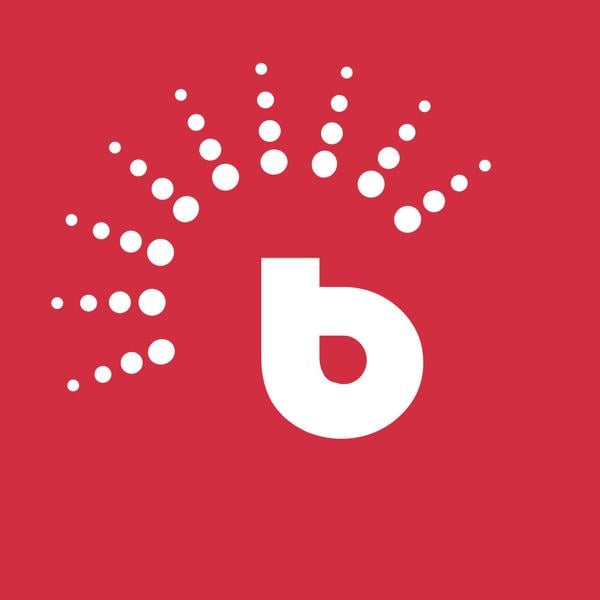 TOR - Finance and Administration Officer
Job Summary
The Finance and Administration Officer has the responsibility to ensure the effective and efficient day-to-day implementation of the intervention under the overall guidance and supervision of the Chairperson LDF who is responsible for the Project at the Livestock Development Forum.
Minimum Qualification:

Bachelor

Experience Level:

Mid level

Experience Length:

3 years
Job Description/Requirements
CREATION OF WORK OPPORTUNITIES FOR YOUNG PEOPLE IN THE PROVISION OF EXTENSION SERVICES AND DISTRIBUTION IF OVER THE COUNTER LIVESTOCK PHARMACEUTICAL AND NUTRITION PRODUCTS
FINANCE AND ADMINISTRATION OFFICER
BACKGROUND
Our clients ("implementing partners") have received support from the Private Sector Foundation Uganda in partnership with the Mastercard Foundation under the Enhancing Lead Firm Structure Project to accelerate the creation of work opportunities in the livestock sector for young people aged 18 to 34 years through the provision of extension services. 
The project Interventions seek to address challenges of pests and diseases, as well as poor nutrition through capacity building of para-vets, mindset change, implementation of a framework for the provision of extension services, and leveraging of the use of technology in the provision of extension services and distribution of.  
The intervention focuses on creating, maintaining, and sustaining growth in job markets through strengthening the capacity of actors to efficiently produce and sell their goods and services in expanded markets, developing new diversified financing mechanisms as well as growing the capacity of business leaders and their support service providers to manage and expand their enterprises. This transformative intervention will also transition Micro Enterprises to Small Enterprises.
INTRODUCTION: 
Under the overall responsibility and technical and financial supervision of the Chairperson LDF, the Finance and Administration Officer will be responsible for ensuring the day-to-day accounting, operations, and financial management functions are performed following LDF's policies and procedures as per the PSFU project requirements. The position will work with the 
head of the implementation of the project with responsibility for the management of the intervention in close consultation with stakeholders and partners.
The Project Manager will provide the required technical and administrative support to coordinate and implement activities. He/she will ensure effective management of the Intervention and any co-funding resources through close contact and guidance of the Chairperson LDF and the PSFU Project Unit. The Project Manager will report to and be guided and supported by the Case Manager, who will provide policy and technical guidance to achieving goals, ensuring cost-effectiveness, and reaching scale.
SCOPE OF WORK
General: The Finance and Administration Officer has the responsibility to ensure the effective and efficient day-to-day implementation of the intervention under the overall guidance and supervision of the Chairperson LDF who is responsible for the Project at the Livestock Development Forum.  
The position will report to the Programme Manager and work with other officers within the Organization to ensure the proper implementation of quality finance and administrative management. S/he will work under the direct supervision of the Chairperson and work with the Project Manager, Finance and Administrator, Project M&E Officer & Programme Officer
The specific duties of the Project Manager will include to
1. Finance
Advise program teams on resource integration options to meet match requirements of grants
Lead the development of the annual program team operating budget, monitor actual performance, and develop project projections.
Review and/or generate financial reports for compliance with grant and donor requirements.
Analyze spending trends and provide feedback and analysis to the Project manager and field colleagues on areas with significant over or underspending.
Prepare close-out documentation at end of funding cycles in compliance with government regulations.
Contribute to the preparation of financial statements for donors and processing and retention of documents and supporting following donor's rules and regulations.
Ensure compliance with regulations (internal and donor-related) for procurement of goods and services and record-keeping.
2. Budgets
Review monthly Budget vs Actual (BvAs) and prepare any adjustments required for the Program Manager to review
Provide insight into projected Budget vs Actual report based on field office generated information and provide the same to the Consortium finance and Programme manager ensuring timeliness and accuracy.
Working with the Project manager to assist project staff and consultants to prepare grant budgets to support new proposals or realignments also ensuring adequate coverage of field operating cost
Assist Project Manager and program managers to ensure that all accruals at grant closure is accurate, valid, and are promptly liquidated 
Review payment vouchers, ensuring completeness of the documentation and consistency with LDF and PSFU project policies and procedures.
Cash/Bank – Management Support in the processing of bank, Mobile Money, and cash transactions.
Prepare weekly cash count and ensure that documentary evidence is duly signed by yourself and the Project Manager.
Preparation of cash forecasts for submission to PSFU for release of funds on time
Monitoring cash usage and requirements and informing the Manager of possible unusual activity or requirements
Support donor audits, provide the required information, and facilitate audit recommendations Implementation
3. Administration
Develop and maintain effective office systems (e.g., IT support, office maintenance, fixed assets, supplier contact), ensuring these are consistent with LDF's operating requirements.
Support the efficient running of LDF's office and projects daily operations.
Ensure all procurement processes comply with PSFU and MCF regulations.
Support logistics for LDF offices
Other administration duties as agreed.
DURATION, LOCATION, AND NATURE OF APPOINTMENT: 
The appointment will be for an initial 1-year renewable for a further 1 year subject to a three-month probation period and performance. The Project Manager will work from the LDF Offices in Kampala but will be required to travel regularly throughout the country in accordance with approved work plans and programmes.
QUALIFICATIONS: 
The Finance and Administration will be recruited competitively from among Ugandan citizens and must have the following qualifications: 
Sufficient knowledge of accounting and bookkeeping and high financial analytical skills

Working knowledge of computerized accounting and other computer application packages 
High integrity to be able to handle cash and cash related transactions 
Good interpersonal skills to be able to relate to people of diverse backgrounds
Detail attention to be able to scrutinize financial and other information documents before decision making
Planning and organizing ability to be able to accomplish tasks, file and retrieve information
Effective communication both oral and written English
Ability to produce and analyze report
Strong report writing skills in the English Language
Must have an experience of at least 3-4 years of working with livestock

Desirable Attributes:
A passion for youth employment– men and women
A commitment to the protection of youth and children
How to apply.
All applications will be received and Reviewed through Brightermonday Portal by Clicking on the 'Apply Now ' section
Important Safety Tips
Do not make any payment without confirming with the BrighterMonday Customer Support Team.
If you think this advert is not genuine, please report it via the Report Job link below.
Report Job