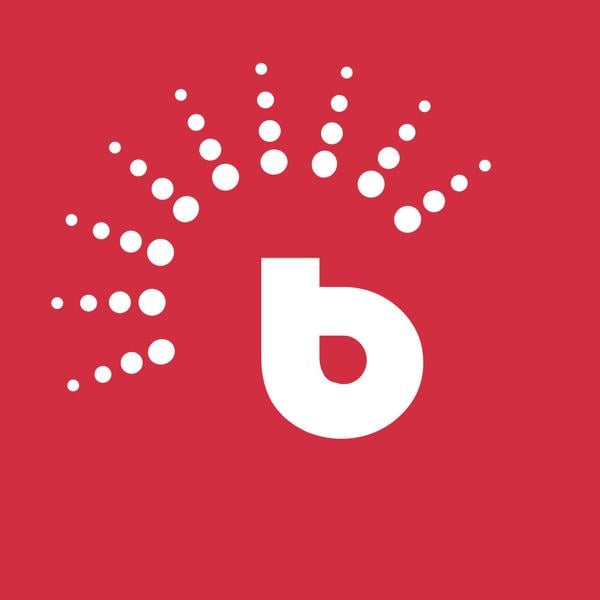 Digital & Pricing Officer
Job Summary
To establish and maintain relationships with existing and prospective clients on behalf of Lancet using digital resources
Minimum Qualification:

Bachelor

Experience Level:

Senior level

Experience Length:

5 years
Job Description/Requirements
Digital & Pricing Officer
Position Summary:
To establish and maintain relationships with existing and prospective clients on behalf of Lancet using digital resources
Participate in Price development and Update.
Developing and implementing effective communication strategies. 
Managing internal and external communications. 
Enhancing and maintaining brand identity. 
Processing of Bid and Tender documents.
Manage and continuously update the website.
Maintain accurate documentation including company publications and design documents.
Dimensions:
The post holder reports to the Sales & Marketing Manager.
The post holder does not have direct reporting staff. 
The position interacts with various stakeholders both internal and external (clients, vendors and patients) 
Last Update:
March, 2022
KEY RESPONSIBILITIES
Digital 
Contributes to planning and development of the digital marketing strategy as part of the Lancet marketing strategy 
Custodian of all social media handles 
Custodian of the social media policy and ensure that members of the organization adhere to it by having by annual training and sensitization
Together with immediate manager role holder is responsible for planning and controlling the digital marketing budget and spending by allocation budgets to different channels
Develops and maintains Lancet's social media presence across all platforms and keeps them updated 
Reviewing and optimizing the design and content of all online assets including the company website and social media page
Actively designs activities that would increase the organizations online presence across all platforms as per the targets that are set out 
Measuring & reporting on the performance of the all-digital campaigns as well as various analytics 
Provide weekly reports to line manager to ensure progress is evaluated and tracked
Scans the digital environment to identify trends, insights and best practice and use this insights to secure downloads and improve customer engagement
Ensures the website is regularly updated 
Liaise with website developer to implement changes to the website, ensure back-ups plus continuous enhancements and maintenance
Actively maintains customer relations through online customer engagement by answering queries, dealing with online customer complaints and compliments and sharing relevant information to the concerned department through email and sms
Participates in crisis management as a result of negative online publicity, by flagging any -ve feedback or misinformation to senior management for deliberation, direction and action 
Content creation & distribution 
Comes up with original and creative marketing materials by developing concepts, graphics designs and layouts that aid in promoting brand visibility. e.g Banners, brochures front office communication etc.
Plays a role in ensuring that new tests and products have the necessary content and marketing materials and that these are distributed to the Client Relation Officers 
Distribution of all organization collaterals
Plays the role of newsletter administrator for both internal & external audiences by ensuring timely production of newsletters also ensures they circulate in a timely manner.
Custodian of all company communication including brochures, flier's newsletter and ensures their distribution across all across all sites and functions
Develop, plan and execute internal communication campaigns
Marketing 
Ensure brand image is maintained across all sites 
Ensure the brand guideline are maintain in the organization 
Plan and publicize organizations activities with the aim of building brand image  
Collaborate with agencies and other vendors to implement the company marketing strategy 
Gathering specific needs from organizations laboratory sites in relation to branding and marketing materials.
Client liaison and maintaining a positive image of the organization to ensure retention and growth of customers.
Lead desktop publisher on behalf of the company and acts as intermediary between company and any external publishers for company material.
Acts as a back-up to the printing coordination for assistance
Pricing
Coordinate pricing components for Marketing Division
Conduct Competitor pricing analytics
Processing of bid and tender documentation
Develop price packages for projects and Contract clients.
Other responsibilities:
Collaborate with others to roll out the various digital strategies.
Ensure the Lancet Uganda website is regularly updated.
Liaise with Group website developer to implement changes to the website, ensure back-ups plus continuous enhancements and maintenance for Rwanda, Tanzania and Uganda
Developing concepts, graphics, and layout for social media and website.
Perform any other duties and responsibilities as assigned by the department's head.
EQUIPMENT 
SYSTEMS
Collaborator
E-mail
HRIS
Intranet
Meditech
DECISIONS AND JUDGEMENTS
Due to the nature of the job, the post holder should be able to work collaboratively with various stakeholders both internal and external. Make operational decisions on issues within Digital Marketing, except where such decisions have financial and/or corporate risk in which case the approval of the line manager must be sought.
The post holder would typically take instructions from the line  Manager on matters relating to strategic and team objectives, work instructions and standard operating procedures.
CHALLENGING DEMANDS OF THE JOB
Abnormal work hours and the need to be available\accessible 24/7 to deal with customer complaints.
Dealing with irate customers, exposure to verbal aggression by the customer  
COMMUNICATIONS AND RELATIONSHIPS
Own team
External Clients
Internal Clients
EDUCATION& QUALIFICATIONS 
Bachelor's degree in business and Information Technology
Diploma in Graphics Design
REQUIRED EXPERIENCE
RELEVANT JOB KNOWLEDGE
Computer Literate
Laboratory information systems
Marketing and sales knowledge
Client Relations
Graphics Design
Basic IT knowledge
COMPETENCIES REQUIRED TO DO THE JOB
ability to manage crises and conflicts.
Ability to work as part of a team
To be vigilant and take timeous corrective action.
Ability to work in a pressured environment
Ability to handle clients
Attention to detail
Telephone etiquette
Results driven
To be highly resilient and maintain a positive self-image
How to apply.
All candidates should send their updated CVs and application letters through Brightermonday Portal by Clicking on the 'Apply Now ' section 
Important Safety Tips
Do not make any payment without confirming with the BrighterMonday Customer Support Team.
If you think this advert is not genuine, please report it via the Report Job link below.
Report Job